This is the story of my awesome family trip to Munnar, Kerala. Munnar is a lovely Hill Station in the district of Idukki, in the state of Kerala, India. In order to reach Munnar first we have to land in the Cochin International Airport or Cochin railway station because there is no airport or a railway station in Munnar. So, we reached Cochin by airplane from Bangalore. And our airplane was also something different from usual airplanes because it was a very small plane with a seating capacity of 72 passengers, it had two fans outside and it was flying at a maximum height of 18000 feet. We were able to see all the places and rivers etc. on our flight journey from the airplane window. So, we named it Pichku, meaning small :)
Munnar is 108 km from Cochin airport and by car it took us four hours to reach there. Munnar is famous for tea plantation, spices and cocoa, and also for waterfalls, dams, gardens and of course for mountain ranges.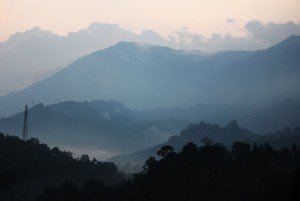 Our journey from Cochin to Munnar was adventurous, full of excitement and a little tough too. Because on the way we found our car going round and round on snake shaped roads. In some places roads were very steep and very high at places and this was going continuously throughout our journey. You will feel like you are going through a forest in a slow roller coaster and inside your stomach seems like a mixer This is because Munnar is not a plain land but it is a hill station and all the roads were made by cutting mountains.
All the way throughout our journey we saw fabulous and refreshing sceneries of green mountains filled with wild plants/trees, bushes, natural waterfalls, tea plants, coconut trees and Banana plants. On the way, roads were very narrow as well as scary because in many places there wasn't much space on road, only one car could go at a time and also at one side of our car were mountains, trees but on the other side there were very deep trenches. Path between Kerala and Munnar was cool, full of greenery, non-crowded roads and with colorful thatched roofed houses
In the end, on 29th May at 2:30 pm finally after making our stomach shake we reached our cottage named Carpe Dime in a resort named Bird Valley Resorts. Reaching our cottage was also a fight for a walker and for our car driver because it was built very high from ground and way to that was of very steep without any boundary or support on their sides.
We stayed in a cottage which was 18.5 km away from main Munnar City and by car it took us more than 45 minutes to reach there from the city.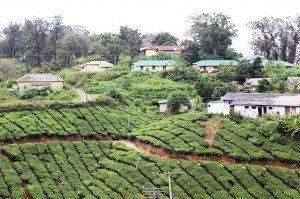 At last, it was very relaxing and refreshing when we reached in our cottage's balcony. The natural scenery of clouds touching the green mountains, foggy environment with cool climate and green scene of tremendous varieties of trees and tea plants and variety of colorful birds flying/twittering around our balcony relaxed our mind and body.
Next day, on 30th after having breakfast we went to see Mattupetty Dam which was 14 km away from our place. It is situated at a height of 1700 m. Mattupetty Dam is a storage concrete gravity dam built in the mountains of Kerala, India to conserve water for hydroelectricity. And is a wonderful place for nature lovers. One of the main attractions in Mattupetty is the beautiful lake, and the Mattupetty Dam, which is an ideal picnic spots for tourists like us. There the District Tourism Promotion Council (DTPC) of Idukki provides slow speed boating and Motorboats facilities on hire and speed launch stalls of food and variety of stalls of handmade things for tourists to buy. There we also found horses for riding. Other nearby attractions at Mattupetty Dam includes Kundala tea plantations, the Kundala Lake and the dairy farm, run by the Indo-Swiss Livestock Project.
We also went to Munnar City for buying Kerala's world famous spices and homemade chocolates. It was a small town but there you can find everything for living life and you can get restaurants of many cuisines.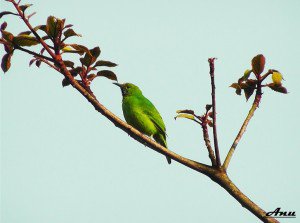 On 31st we went to see Tata Tea gardens, automated tea factory and Tea museum. There we went inside the Tea processing factory, where head of it personally showed us the processing units and how each machines works and how step by step Tea is made out of fresh green Tea leafs in it without adding any chemicals etc. It was a great experience for me as I always love to visit factories and am interested in knowing about machines. After this our driver suggested us to visit Blossom Hydel Park. So we went there, which is about 3 km away from Munnar town, is located near the banks of River Muthirappuzha and the misty Kannan Devan Hill Tea Estates and situated towards the old Munnar. The place has a vast stretch of landscaped mountains, gardens with exotic flowers, artificial waterfalls and lawns in its sprawling 16 acres of lush green land. According to the people it has a variety of facilities for adventure such as trails, boating, nature walks, bird watching, roller skating, badminton lawns etc. But due to some construction work all the inside roads were badly damaged and full of big and small stones, so for us it became a big hurdle to cross. And due to that it became very tough for us to reach even half way, then we came back. And that was our last tourist spot which we had enjoyed visiting in Munnar.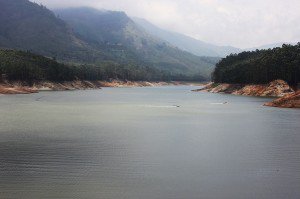 Our trip of Munnar ended on 1st June. At the end of our trip I would like to say that we enjoyed a lot and had a good vacation in Munnar. I enjoyed capturing scenes of clouds touch the hills, cool and foggy environment, green trees/plants and various colorful birds in eyes and camera. And I would say everyone should visit Munnar once because it is a cool place for hanging out with friends and spending vacations with family.